We have heard the idea that with the measures put in place, the infection will be reduced in order to have the maximum peak of infections in about 10 days, that is, for about March 20 next.
This forecast was made following the trend of the peak of infections in China, but
China has put in place far more restrictive measures than us.
It is true utopia to think of comparing the measures that have been put in place by China with ours. Recall that in China:
all contacts were prevented, even those at work;

masks

were

imposed on everyone;

all individual condominiums were blocked

,

and

only

one person was allowed to leave every 2-3 days to buy food.
The Italian measures, in comparison, are ridiculous.
However, the measures in Italy are still not followed.
The insufficient measures implemented in our country are disregarded. The kids on the street in groups, the people at the malls without masks… A serious and very harsh repression of all erroneous behavior would be needed, but we are in Italy.
Italy has a much wider distribution of leopard spots compared to China's situation.
China's luck was the fact of knowing the epicenter of the infection, being able to control and isolate it thanks to thousands of soldiers. All other areas of China quarantined despite having relatively few cases. In Italy, however, the distribution, although initially only in Lombardy, follows a leopard-like pattern because it has been preferred to adopt the strategy of scaling measures, increasingly drastic, obtaining a much less effective result, paradoxically inducing with the measures themselves the displacements of population at the base of the contagion (such as Lombardy in the North of Italy) in central-southern Italy.
We hope that the measures taken will at least reduce the progression of the contagion, even if, for the three reasons listed above, we are rather doubtful. We believe that to drastically reduce further spread of the virus, and prevent major future damage, more restrictive measures must be put in place and be more effective.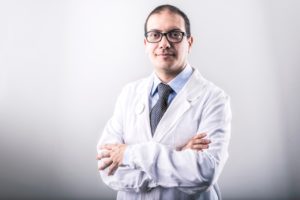 Marco De Nardin, M.D., Anesthesiologist, and Critical Care Doctor
ALSO READ: