Medicine News and events Med4Care
Track our medical news and events
In this section, the Med4Care group talks about current endeavors and the events it proposes or participates in.
You may subscribe to our newsletter to stay updated on our events and all the news from the medical health world.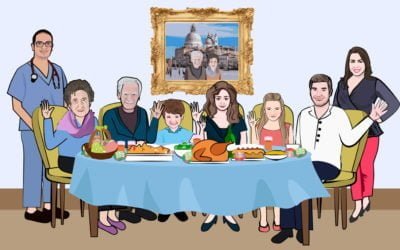 In this Easter season, we'd love to introduce you to the Care family, borne from the mind of Dr. Marco De Nardin the heart of Dr. Erica Astolfi Why precisely this choice? The Care family represents the typical Italian family with whom we can all relate to. Their needs...
Monday – Friday : 9 am – 19 pm gmt+1
info@med4.care
Phone +39 041 8622245