Med4Care free medical articles
Med4care at the service of medical information
In this section, the Med4Care group offers a series of free medical articles in the healthcare field. We hope to present concepts and topics in a way that is clear, simple and scientifically accurate. We will cover a diverse range of topics within the scope of medicine, i.e, from the most current to the most unusual ones.
We assure you that the articles are furnished by licensed medical professionals and each article contains reference bibliography.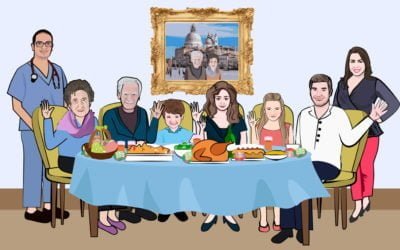 In this Easter season, we'd love to introduce you to the Care family, borne from the mind of Dr. Marco De Nardin the heart of Dr. Erica Astolfi Why precisely this choice? The Care family represents the typical Italian family with whom we can all relate to. Their needs...
Monday – Friday : 9 am – 19 pm gmt+1